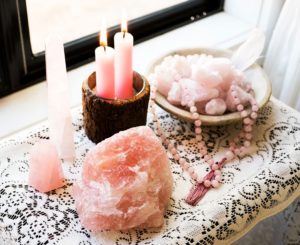 Have you ever been drawn to something continuously and not really understood why or what was the significance? Have you been attracted to something over time and just past if off and then you find out what it's meaning it and why it has so much meaning to you and where you are in that moment. Well, I have that story! At some point, in January of 2018, I began preparation for the new year and what I would focus my attention on for new ReFRESH offering and what I wanted for my life. I love JOY and I knew that JOY would always be at the forefront of my teachings and in my life. I was becoming so in love with LOVE. My constant reading and investigation landed me into the course Love Beyond Limits course and joyfully moving into the month of LOVE February. I was on the LOVE TRAIN and thoroughly enjoying every moment of the ride. I found myself attracted to and coming across everything related to love and we are now in March and I am still on the LOVE train. What I discovered in my study of JOY was that the underpinning of JOY is love! Love allows us to feel connected to the emotion of JOY that in resting inside of us awaiting the moment to show up in our lives. Love is a sense of oneness!
Love is bigger than romance and Joy is bigger than happiness!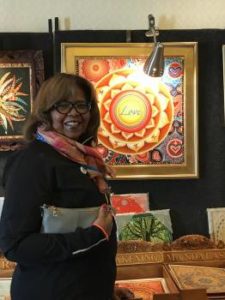 So here I am deeply in the emotion, hype, and experience of LOVE. I am witnessing self-love, romantic love, friendship love, love of humankind, family love you name it love. I select and begin reading deeply a book I selected for my USM trio Loveability by Dr. Robert Holden. I am totally and 100% in LOVE with LOVE. I am feeling pure JOY studying and witnessing the power of LOVE in everything I see, in everything I do and feel.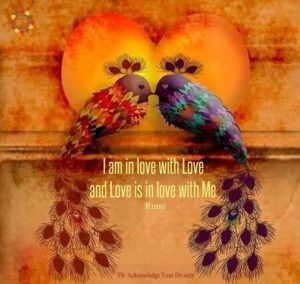 I am shopping in a beautiful shop that has stones, crystals, books and many beautiful items. I find myself coming back to the same item the rose quartz. I admire it and I leave the store. I continue to see rose quartz in my path. I return to the store another day and the customer service staff member has a beautiful rose quartz necklace. WOW, I think that is stunning she too has an affinity for rose quartz. I use it as my opportunity to investigate her thoughts on rose quartz. She shares deeply and openly and that she wears it when she is feeling love or when she is seeking the presence of love. Our conversation is long and engaging. She was very kind and walked around the small store point out rose quartz items that I had not seen during my first visit. I was just smiling and enjoying this beautiful opportunity to hear more about a stone that I was feeling a connection with. I again left the store and went away. The very next day I was shopping around and again in a new location and under a new set of circumstances, I am together with rose quartz. It is so soft and gentle in my hand, I decide to buy this small heart to keep in my purse as a reminder of the stone that had captured my heart. Additionally, I returned to the small store and purchased a rose quartz jewelry piece for myself. I was feeling very loved and happy to be taking care of my desire to be with rose quartz.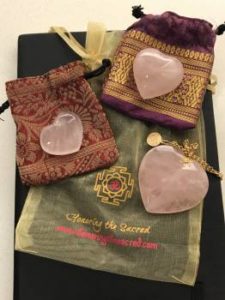 Since that time I have looked into rose quartz and this is what I found:
Rose Quartz. The fair and lovely Rose Quartz, with its gentle pink essence, is a stone of the heart, a Crystal of Unconditional Love. It carries a soft feminine energy of compassion and peace, tenderness, and healing, nourishment, and comfort.
Rose quartz has been used in love rituals and ceremonies for centuries and remains the stone of the hopeless romantic. A member of the quartz family, this crystal is made up of silicon dioxide. It's sweet, soft pink hue is the result of both the many, tiny inclusions of pink fibers, known as Didi dumortierite, within the glassy stone that keep it from being totally transparent and irradiation. This irradiation is also why rose quartz should be kept out of the sun, so as to not lose its pretty shade. With a hexagonal crystal structure, this stone typically forms into a large specimen, but occasionally develops smaller, prismatic clusters as well. There is no shortage of rose quartz, which can be found in abundance in mines throughout the world. The most common sources for rose quartz are in Brazil, Madagascar, India, and South Africa.
The ancient civilizations of Rome and Assyria were the first to use this crystal as a bead in rose quartz jewelry. Its use in talismans, however, carried more symbolic weight. To early Egyptian, Greek and Roman civilizations rose quartz meaning within a talisman was that of ownership. Rose quartz talisman were used to signify that a deal had been reached. The Egyptians also believe that the stone could prevent wrinkles and the effects of aging. Greek and Roman myths were the first to attach the symbol of love to the rose quartz meaning. According to the myth, Cupid, the Roman god of desire, or Eros, the Greek god of love, bestowed the gift of love to humans in the form of a rose quartz. Another rose quartz myth tells of the stone receiving its color from the blood Aphrodite spilled in trying to save her dying lover Adonis. Both lovers bled over the stone, and its lasting stain is meant to represent eternal love. Later in Ancient Native American cultures, the rose quartz stone meaning was the same. They believed that this love stone could be used in amulets to resolve anger and disappointments and bring love into the newly harmonized emotions.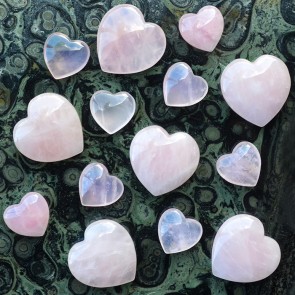 Healing Properties
Though it's thought of as the stone of love, it's not just romantic love that rose quartz crystal embodies. The rose quartz stone meaning is one of unconditional love. The way it facilitates love entering your life is through its ability to bring your consciousness to a higher level. Helping you to forgive, understand and see fights or situations from a different perspective, rose quartz healing properties will imbue you with the wisdom to deepen your connection with your partner. In that same way, rose quartz properties provide gentle energy that assists you in recognizing your own need for compassion. It allows you to see that you deserve forgiveness and understanding from yourself. Associated with the element of water, rose quartz healing properties are naturally fluid. They wash out toxic energies and emotions that you have trapped inside of you.
Negativity which you have been holding onto will flow out as pure thoughts of unequivocal love flow in. It may come as no surprise that this crystal is associated with the heart chakra. The rose quartz property of restoring trust is one of its most powerful and important uses. The heart cannot move on from hurt into a renewed trust until it fully understands and accepts past situations. Rose quartz remedies this by dispelling feelings of fear and suspicion which poison the outlook. Healing with the feminine energy of rose quartz stimulates the heart chakra and brings it into balance with the third eye and crown chakras. Working in harmony, these chakras to connect to the curative spirit of mother earth. This spirit teaches that the wounds of the past create beautiful landscapes, and there is always new love to follow acceptance.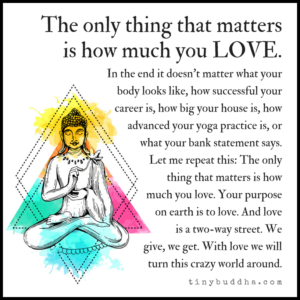 Mantras
Meditate with a rose quartz crystal to bring love and compassion into your life. If you're feeling down on yourself, bring a rose quartz stone up to your heart so that it can connect to the heart chakra. Clear your mind. Sit with your emotions, both good and bad. Feel how whole and powerful you are. While concentrating on your breath, inhale love and exhale any grudges or negativity buried within your core. Try to see the pink light of love that you are inhaling moving through your body, revitalizing your tired mind and surrounding your wounded heart. Stay in this meditation, focusing on breadth until you feel that your essence has lightened. When you are ready, repeat the mantra: "I will accept the light of love, I will beam the light of love." This mantra is meant to help in your quest to become a loving being, not just for yourself and your loved ones, but to strangers and acquaintances, too.
As I mentioned, I purchased a rose quartz stone for my purse and inside the time beautiful bag was a note and this is what it said: Rose Quartz is a stone of unconditional love. This beautiful stone activates the Heart Chakra promoting love for yourself, love for others, and love for Mother Nature. Rose Quartz has excellent protective and nurturing energies. This stone balances our emotions and promotes the feeling of compassion. Rose Quartz attracts positive energy into your life and promotes peace and happiness.
May you find your way to something that invites LOVE, JOY, PEACE, and CALM. We are blessed when we find that items that reach our heart and deeply touch our Spirit.
May LOVE and JOY find its way into your life every day.
With gratitude,
Helen Mitchell, JOY EXPERT